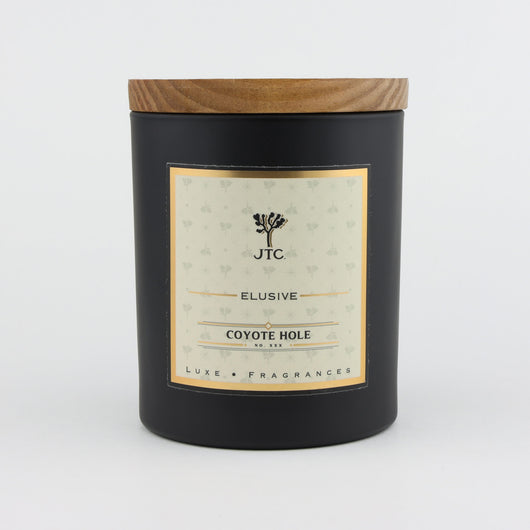 JT Luxe - Coyote Hole
Regular price $36.00 Sale
Coyote Hole Luxe Candle in Black Matte Colored Glass

Perfect for gifting or your personal enjoyment, this luxury candle is presented in a black matte colored glass vessel.
A fun trendy scent with hints of amber, teakwood, coffee beans, musk, cedar and low mellow tones of lemon bergamot and neroli. Reminds us of a small but warm and inviting hipster coffee and tea shop
15 oz. | 100 hours burn time
Premium blended soy wax
Cotton core wick
Wood lid
Why Joshua Tree Candle Co.? We hand pour all Joshua Tree Candles in small batches to ensure the highest quality. We handcraft our candles with local, premium blended soy wax, fine fragrance oils and cotton-core wicks. We hand pour all of our candles right here in our craft studio in Joshua Tree California!
Please Burn Responsibly