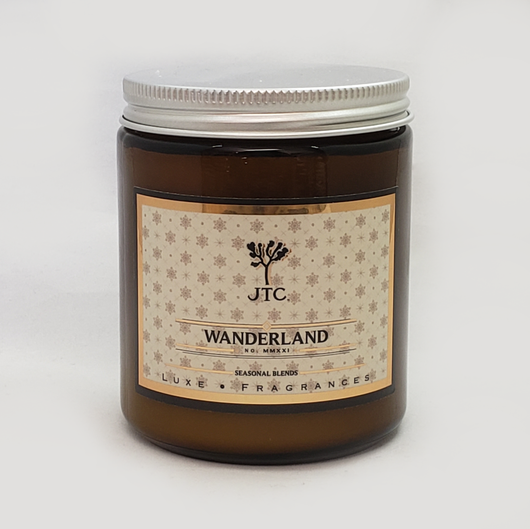 Seasonal Blends - Wanderland - Limited Edition
Regular price $20.00 Sale
Wanderland; 7.5 Soy wax blend. 40-50 hour burn time. 
Bringing the warm welcoming aroma of traditional spiced cider into the modern-day world, we have created a bright new scent experience! 
Filling the room with merry notes of pomegranate and mixed berries, encompassed by the nostalgic comforting scents of cider and spice, it will remind you of the days spent wandering , and the joys of hearth and home. 
Why Joshua Tree Candle Co.? We hand pour all Joshua Tree Candles in small batches to ensure the highest quality. We handcraft our candles with local, premium blended soy wax, fine fragrance oils and cotton-core wicks. We hand pour all of our candles right here in our craft studio in Joshua Tree California!
Please Burn Responsibly