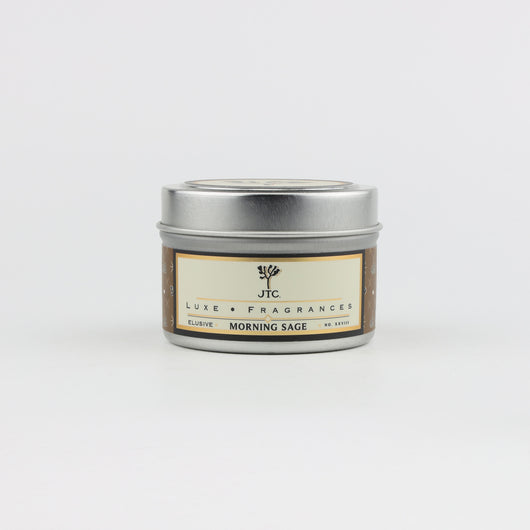 Travel Tin Candle - Morning Sage
Regular price $11.00 Sale
Luxe Candle in 4oz Travel Tin
Take our scents on the go wherever you may roam. Travel compact, light, and glass free on any wanderlust adventures. Morning Sage is the distinctive aroma of desert Sage on a crisp morning sunrise!
4 oz. | 20-25 hours burn time
Premium blended soy wax
Cotton core wick
Why Joshua Tree Candle Co.? We hand pour all Joshua Tree Candles in small batches to ensure the highest quality. We handcraft our candles with local, premium blended soy wax, fine fragrance oils and cotton-core wicks. We hand pour all of our candles right here in our craft studio in Joshua Tree California!
Please Burn Responsibly